The Holiday Season And Door Knockers
I've always felt as though part of my job as a Realtor is to keep my neighbors well informed on what's going on in the neighborhood. Most of the time the news are positive. We share information about upcoming neighborhood events, special projects going on in the neighborhood, holiday celebrations and fun things that are out of the ordinary. Sometimes the announcements are not as positive. This brings us to today's post.
We received a warning at our office that there has been an increase in the number of doorknockers visiting our neighborhood offering a variety of services. These individuals may be offering to save you money on your utilities, or they may be offering to do a free home safety inspection, or they may be offering to inspect your windows for free, etc. Some will ask for access to your utility bill. Some will actually ask for access into your home.
If you feel like that's not appropriate, don't give them access. Remember it is your home and you did not invite them to come knock on your door, so you are free to say no to their request to come inside without feeling guilty. If you think it's appropriate but are not sure, don't give them access until you see some ID. If you feel safe with this person because he or she seems like a nice, trustworthy person, you should still ask for ID. Remember it is always better to be safe than sorry.
This is the holiday season. We have Black Friday, Small Business Saturday, Cyber Monday, and lots of sales in between Thanksgiving and Christmas Eve. The bad guys know that most homes will have some gifts conveniently sitting under a tree or on an easy-to-access spot in your home. Lots of these bad people are working as opportunity spotters right now. Their job is to "case the home" and see if there is potential for them to have an easy payday by breaking into your home.
Because many Realtors become very good friends with local law enforcement agencies, many of us have taken the time to learn safety procedures to spot and deter these individuals. So, if someone shows up to your door with a spectacular offer for a, b or c, ask for picture ID. No reputable salesperson will object to showing ID. We (Realtors) carry our New York State Issued Real Estate License on us when we visit people's homes. Not only will a Realtor not object to showing you their license (it looks like the old NYS driver's license), but it is the law. We are supposed to have our license on us when we are working on anything that is real estate related.
Make sure that anyone who shows up to your door uninvited agrees to show you their ID. Also remember that a business card is NOT necessarily a real indication that you are dealing with a reputable person. You can order 500 business cards for about $9 these days and put whatever you want on them. So ask for proper ID and remember, if it sounds too good to be true, it probably is. Stay safe and Happy Holidays.

George L. Rosario
Real Estate Salesperson
NYC's Hometown Realtor
In The Greater NYC Area
Office: 718-628-3511
DESK: 347-671-SOLD
Mobile: 917-945-4211
Videos: bit.ly/E-N-G-Videos
#glrosario #success #mindset #PositivityMatters #CBBigApple #ErnstAndGeorge #vlog #entrepreneur #lawofattraction #Realtor #author#lawofreciprocity #NYC #Brooklyn #ColdwellBankerNYC #Queens #attitudeofgratitude #success #lawofvibration #the48LawsOfPower #NewYork #Manhattan #BigApple #ny #goals #luxury #dreams #hustle #lifestyle #HowTo #ReadingList #Readers #GoodReads #Read #Learn #Grow #Growth #FakeNews #NapoleonHIll #ThinkAndGrowRich #youtube #marketing #marketingtips #strategy #digitalmarketing #socialmediamarketing #promotion #sweepstakes #contest #competition #giveaway #win #coffee #happyhour #birthday #red #workout #sweet #blackandwhite #selfie #follow #followme #fashion #happy #me #love #bookporn #porn #bestoftheday #life #action #swag #hair #blue #work #motivation #inspiration #experience #share #live #manifest #lifecoach #ErnstAndGeorge #CBBigApple #RealtEstate #sexy #classic #MondayMotivation #TuesdayThoughts #WisdomWednesday #TBT #coach #ThrowbackThursday #FlashbackFriday #StudySunday #SlowDownSunday #SocialSaturday #Monday #Tuesday #Wednesday #Thursday #Friday #Saturday #Sunday #WhatDifferenceDoesItMake #ThePowerOfBeingPositive #Ernst #TheErnst #LouTheBroker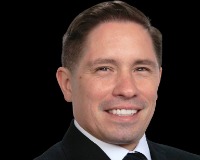 Specialties: Buyer's Agent, Listing Agent, Luxury Real Estate Sales, Commercial R.E., Property Management

I'm a native New Yorker, born in Bushwick Brooklyn and raised in Williamsburg, Broo....